The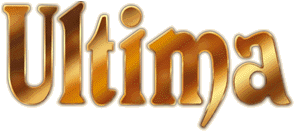 Digital Music Archive


---
Ultima VI: The False Prophet

Music composed by:
Ken Arnold, Iolo Fitzowen, Herman Miller, Todd Porter

---
Welcome Traveller. . .
In this hall, thou shalt here the music of Ultima VI: The False Prophet. Though simple by the standards of today, it is yet their very simplicity that makes these melodies timeless. Indeed, though the later music of the Age of Enlightenment (Ultima VII) is much more complex and the ethereal powers of the Roland LAPC-I are better demonstrated there and elsewhere. . . these melodies of past adventures yet retain their intrinsic charm. . . and foreshadow the grandeur to come. . .
---



FEBRUARY 20, 2003 UPDATE

All MP3s have been re-recorded. I was able to increase the default volume level and improve clarity. Further, these MP3s no longer fade out at the end. Rather, they can now loop appropriately (as they did in the game). Finally, it was brought to my attention that "Engagement & Melee" was missing. It is now included. Enjoy!


---